Paris, Catacombs, Guided tour, Shared, maximum 6, VIP Restricted access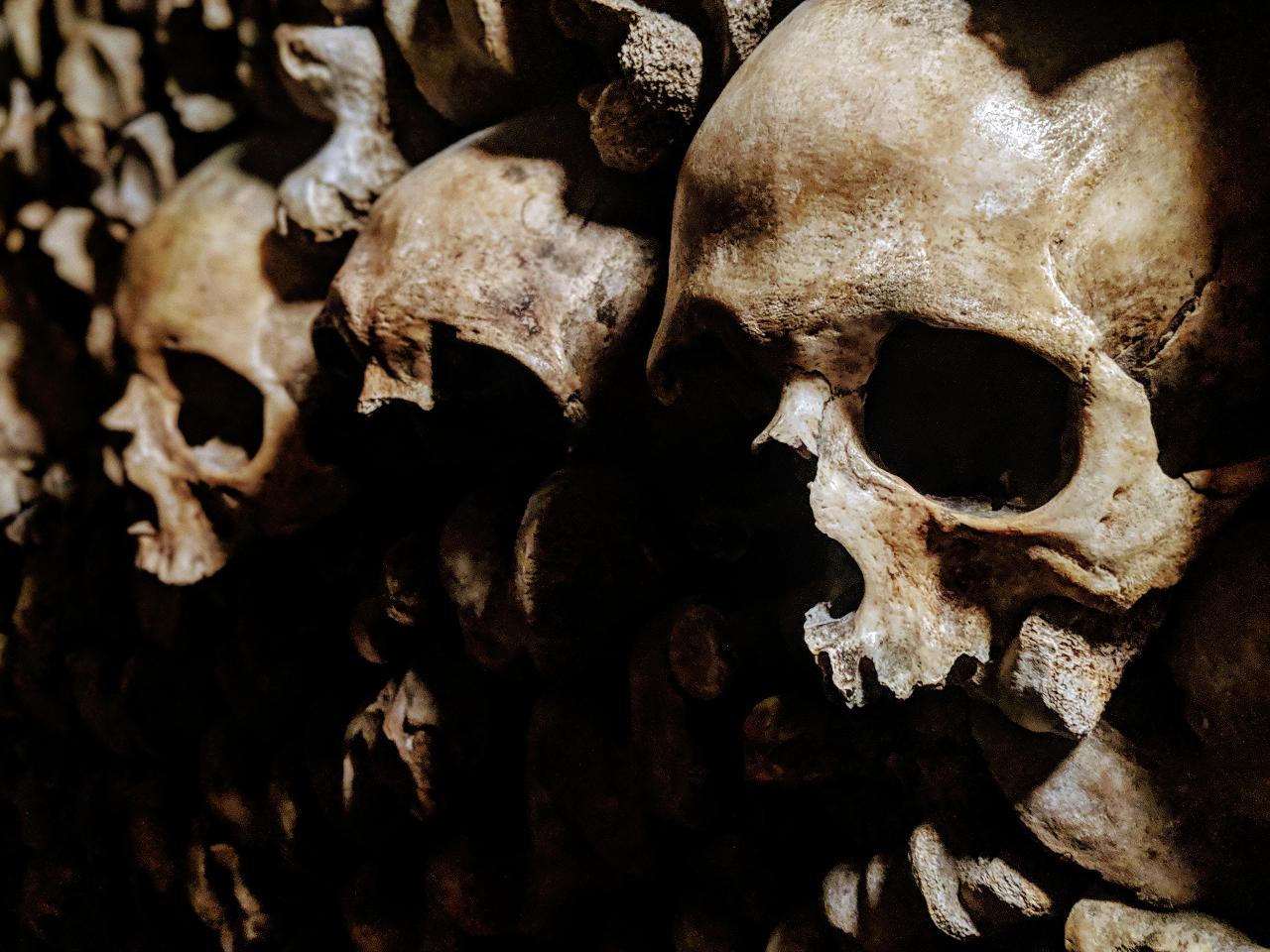 Duration: 105 Minutes (approx.)
Location: Paris
Product code: CAT2.0SP
Beneath the streets of Paris there is another, darker side to the city that few get to see. Twenty meters (and more) below street level, the galleries of the Paris Catacombs extend for over 200 miles - a subterranean maze under the city that many are unaware of as they stroll along the streets above.
Initially quarried to provide limestone for the construction of the famous Parisian buildings and bridges, the Paris Catacombs are now home to the bones of more than 6 million former Parisians. Their remains were carefully moved here in the 18th century in a discreet operation to transfer them from the insalubrious and overflowing cemeteries of the city center. Overcrowding in these cemeteries led to improper burials, open graves and unearthed corpses, spreading disease (and a few horror stories!) into the surrounding areas.
Nowadays, wall after wall of stacked bones, and some more slightly macabre compositions, await you as you follow an expert local guide into 'The Empire of Death'. Fans of the film As Above so Below will recognize these never-ending gloomy tunnels. Along with millions of ordinary Parisians, it is said that the Man in the Iron Mask lies here, as do both executioners and their victims guillotined during the French Revolution.
While it's possible to get your own Catacombs tickets and go it alone, our guided Catacombs tour offers special access and stories you won't hear anywhere else. Your guide will lead you through the underground passages and have gates unlocked for you and your group. You'll step into rooms with fragile artifacts and learn the intriguing stories of those who worked, visited and have been laid to rest here over the centuries, including the secret societies who still visit today. Past and present Paris and its inhabitants come to life as you explore the city's gloomy entrails concealed below the surface.