Paris, Kids & Family Tour, Private, Ile de la Cite with Sainte Chapelle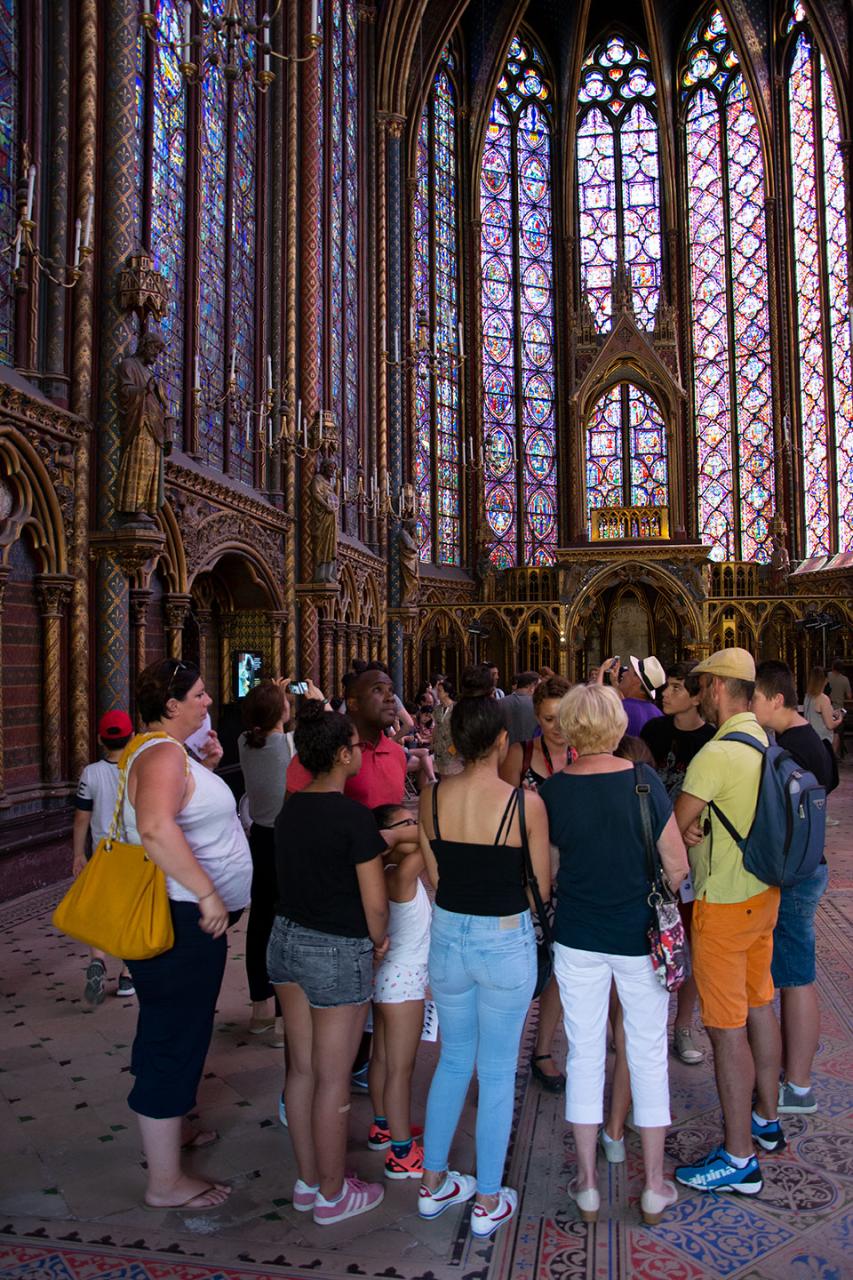 Duration: 2 Hours (approx.)
Location: Paris, Ile-de-France
Product code: FAMND2.00PR
Enjoy a private tour just for you and your family or friends, and explore at your own pace with an expert local guide. Start your explorations in front of the extravagant Hotel de Ville, office of the Mayor of Paris (although it looks more like a fairytale palace!) Cross over to the Ile de la Cité, and enjoy a walk along the river banks and through the charming flower market. We'll skip the long lines and enter the gem of the island, the Sainte Chapelle. This tiny chapel is home to some of the most dazzling stained glass in the world, much of it dating from the 13th century. The amazing windows should be read like a comic strip - children and adults alike will be amazed by the vibrant and beautiful colors as your guide shows you how to read their fascinating stories.

Your tour will also take you past the Conciergerie - medieval palace, revolutionary prison and final home of Queen Marie-Antoinette before she was taken to the guillotine in 1793. Hear tales of kings and queens, how they lived and reigned, and of troubles and turmoil during the French Revolution.
Your final visit will be of the exterior of the spectacular 850 year old gothic Cathedral of Notre Dame. You'll learn about the fire in 2019 that threatened to destroy her, but also about her amazing medieval builders, who began her construction in 1163 and whose skills ensured she is still standing today. Admire the gargoyles on the famous bell towers, and don't forget to keep your eyes on the figures you can see moving about the rooftop as the cathedral is slowly rebuilt - one of them might just be Quasimodo, the famous hunchback!
Our team of guides, specialized in working with children, have custom-designed a fun tour that brings history to life, for all ages! Specially designed materials will ensure that children aged 6-12 are entertained and engaged throughout the visit. Explore Paris together and watch your children become excited about history as they see it come alive before them!